Counselling and Psychotherapy
Online video sessions across the UK and Europe, face to face sessions in Nottingham, UK

Welcome
If you are looking for a caring, experienced, professional counsellor or psychotherapist in Nottingham then I may be able to help.
I provide counselling and psychotherapy services for individuals from 18 years upwards and work both online via video-calling and face to face.
I work with a broad range of clients from diverse backgrounds, cultures and occupations and welcome clients of all genders and sexual orientations.
As well as working with private individuals, I also provide counselling and psychotherapy support for organisations wishing to provide support for their employees and via private medical insurance companies.
I have many years' experience in private practice and am a Registered and Accredited Member of the BACP.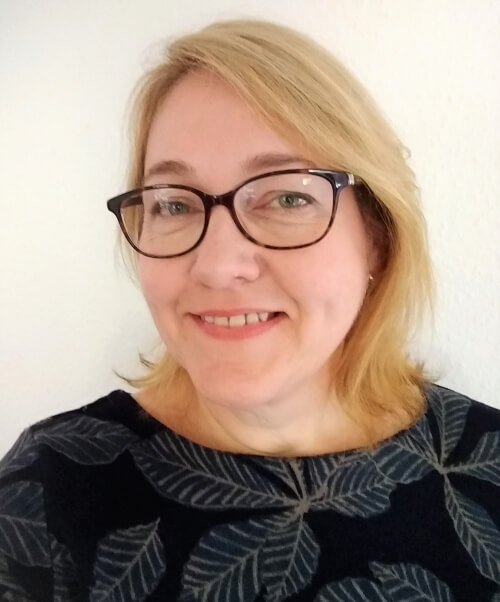 "I do not make any assumptions and you will not be judged, I believe that everyone deserves to be treated with respect and compassion."
MSC, CTA, PGCDipCouns, Pract NLP, Registered MBACP (Accred)
You Are Not Alone
The thought of starting counselling or psychotherapy and talking to someone about the problems you are experiencing can feel daunting. It can be hard to make the first move.
Sometimes people tell me they put off talking to someone – sometimes for months – because they felt bad about feeling bad, or experienced feelings of guilt or shame, thinking "I should be able to sort this out by myself…"
Usually people feel relieved once they have made a start, and often tell me at the end of their sessions that they wish they had spoken to someone sooner.
Every year, one in four people suffer with some kind of mental health issue.
We all experience distressing events, difficult feelings or relationship issues at some point in our lives, it's just part of being human. And at those times, a little support can go a long way.
Whatever you are experiencing, you don't have to face it alone. In reading this website and looking for support, you have already taken a positive first step on your journey towards feeling better.
However bad things are, it's never too late. Talking therapies can help.
"In coming to see Ann, I have been able to come to terms with certain issues and now I feel as though my life is back on track. Don't be scared - trying therapy might sound daunting but it really does help."
"I have learned to manage my anxiety and apply skills and techniques to do that now and long term. You don't realise what things can be addressed and resolved until you try. Be open-minded and take the plunge!"
"Feeling completely safe, feeling that no matter what is happening in my life or how I am feeling, that in this room I will not be judged, just helped. "
"I feel more confident about myself and don't put myself down any more. I honestly can't pinpoint one thing. It really has changed my perceptions and helped me to understand other people more as well."
"I was put completely at ease, therefore I found it very easy to open up and talk about everything. In my first few visits I felt I had cleared my head and began to feel better and more positive."
"Overall I have become a relaxed individual. I feel like I've not just overcome a problem but I have become a much more complete individual from the experience, something which took me by surprise."
"I was able to talk in a confidential, comfortable environment where I could understand that my feelings and thoughts were OK."
"It has been invaluable, allowing me to move forward in my life, helping me understand so much and helping me let go of the past and grow as a person."
"I truly believed I would never get over what had happened and feel happy again. Talking to you made me realise that what I was feeling was normal. It took a while but I think I have made it."
"I am kinder to myself and allow myself to feel a range of emotions. I now feel in control of my life and I am looking forward to the future."
"I no longer lose my temper to my and other people's detriment. I am no longer a negative thinker about myself and life."
"Made me look at my life and I have realised that I can make a new start and have a new "normal" for my future. I always felt comfortable telling you intimate things and knew you would not judge."
"Therapy has inspired me to be curious of a better way of thinking, being and living. Highly professional, made me feel extremely comfortable."
"Therapy has inspired me to be curious of a better way of thinking, being and living. Highly professional, made me feel extremely comfortable."
Issues That I Work With
People bring a wide variety of issues to therapy and I have listed some of the most commonly experienced issues here. This list does not cover everything though, so please contact me if you want to talk about something else and we can discuss it.
I have special interests in the areas of trauma in it's various forms, bereavement and loss, and working with serving armed forces and ex-services personnel.
Common issues include:
Depression or persistent low mood
Anxiety, agitation, panic, panic attacks
Anger, irritatbility
Trauma, post-traumatic stress, PTSD from various causes
Childhood issues
Unresolved "baggage" from the past
Bereavement and loss
Work related stress, feeling overloaded, burnout
Bullying or abuse in any form, past or present
Adjusting to major life changes
Serving armed forces and ex-services personnel
Low confidence, lack of self-esteem
Relationship issues, repeating patterns of relationship problems
Counselling and Psychotherapy Services Available

Information on the process, frequently asked questions and how to get started.
Information about funding your sessions via your private medical insurance.
Information for employers and organisations on support available for employees.