About Me
Ann Biddle
MSc, CTA, PGCDipCouns, Pract.NLP, Registered MBACP (Accred)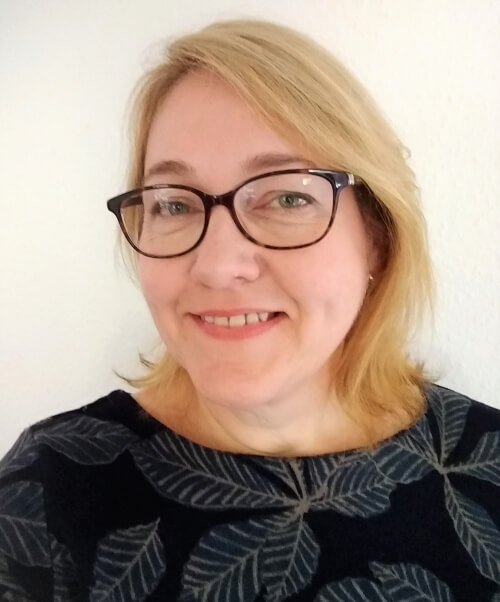 My Background & Journey
Prior to becoming a psychotherapist, my background was in training, coaching and management, where I learned some useful skills and developed an interest in the psychology of performance and development. I became increasingly interested in the therapeutic applications of what I was learning and then had the opportunity to experience this from the client's chair during a very difficult period of my life. Having experienced the difference it could make first hand, I felt inspired to change career and train as a psychotherapist and counsellor.
During my psychotherapy training I learned a wide range of therapeutic methods, all of which integrate well together. The methods I use are very practical and have straightforward, useful models that we can use to understand ourselves, our communication and others better.
I continue to build on my skills through continuing professional development, and everything I learn gets added to my therapeutic toolbox.
I do not believe that one size fits all, so I will draw on whatever methods will be useful to you and we will use the tools and models that are appropriate to your individual situation, personality, issues, wants and needs.
I'm Here to Help.
I provide caring, professional and confidential counselling and psychotherapy in a professional, safe, supportive and non-judgemental environment. I do not make any assumptions and you will not be judged. I believe that everyone deserves to be treated with respect and compassion.
My Approach & Philosophy
I work on the basis that:
everyone is fundamentally OK
everyone has the capacity to think and feel
people make decisions (mostly unconsciously) as they go through life that affect how they think, feel and behave;
we can change those decisions that are no longer useful to us and change the way we think, feel and behave for the better
we do not have to let the past dictate our future – whatever has happened in the past, we can determine how our life will be from now on.
Born in the Midlands but having lived in other parts of the country in my early life, I haved now lived in Nottingham for over 30 years. I enjoy photography and countryside walks with my buddy Monty, who also sometimes joins us in therapy sessions where this is helpful to my client. Whilst he is not a therapy dog, he is a very calm, friendly and reassuring presence in the room and people often find this beneficial. He only joins us when we have discussed the appropriateness to the sessions and agreed it beforehand.
Qualifications & Training
I hold the following qualifications:
MSc in Transactional Analysis Psychotherapy
Certified Transactional Analyst (Psychotherapy)
Postgraduate Clinical Diploma in Counselling
Foundation Certificate in Transactional Analysis (TA) Psychotherapy
Certificate in Cognitive Behavioural Therapy (CBT)
NLP Practitioner Certificate
Certificate in Life Coaching and an NLP Coaching Diploma
I have also undertaken significant CPD (continuous professional development) training in various forms of trauma therapy, life and business/executive coaching, bereavement counselling, working with phobias and clinical hypnosis.
I regularly undertake Continuing Professional Development (CPD) to further develop my skills and stay up to date with current issues and methods, working with regular supervision in line with BACP professional guidelines.
Professional Standards
I am a Registered and Accredited Member of the British Association for Counselling and Psychotherapy (BACP), the leading professional organisation in the UK. I adhere to the BACP Ethical Framework, which sets out standards of ethical and professional practice.
I am also listed on the BACP's Accredited Voluntary Register (AVR). AVRs are accredited by the Professional Standards Authority as part of a scheme set up by the Government to improve standards and safety for the benefit of the public. Signing up to the AVR demonstrates my commitment to high professional standards, ensuring client safety and delivering a quality service.
More information on the BACP, including details of the Ethical Framework, is available from the BACP website.