Counselling & Psychotherapy Services Available
Once you've made contact, we will arrange an initial telephone consultation of up to 30 minutes to discuss what is happening for you and what you are looking for. This is free of charge.
Below are some frequently asked questions, but if you have another question then please get in touch.
If you are paying for your sessions via private medical insurance, more information is available in the next section.
What happens in a session?
I will listen to you without judgment and help you to explore your thinking, feelings, beliefs and behaviour around an issue, so that you feel safe and supported to experiment and make any changes you feel would be helpful at a pace that is right for you.
At the outset you may or may not have a clear idea of what specific changes you want to make; to begin with you may simply want to talk about how you are feeling, what's happening for you right now and feel listened to and accepted – and that's OK.
It will probably just feel like a conversation from your point of view, but in starting counselling, CBT or psychotherapy, you are embarking on a journey of discovery and change.
Along the way you may gain new and useful insights, discover new ways of thinking or feeling about your life experiences or relationships, experiment with new behaviours or learn new strategies to help you cope better with the challenges you face.
How long are sessions?
Individual sessions are scheduled weekly and last 55 minutes. I also allow 5 minutes at the end to check the diary and attend to any other admin, so allow 60 minutes for your session.
How do remote video sessions via Zoom work?
It might sound a bit strange if you've never tried it, but remote sessions work really well for a lot of clients.
Working remotely means that you can do therapy from anywhere you have a suitable environment – so if you move away from the area or work away from home, your sessions don't have to be disrupted.
They have been invaluable in keeping sessions going during the pandemic restrictions and have meant that I could offer continuity of contact to clients who would otherwise have been isolated.
There are a few things we need to think about in working remotely, which I would discuss during our intial telephone conversation.
Key factors are having a strong and stable enough internet connection, equipment that's up to the job and enough privacy to have your session and be able to talk freely without being interrupted or overheard.
You needn't be daunted by the tech though, I have a handy guide to help you get set up which has some top tips to help you get the best out of remote working, which I will send out with your confirmation email.
Once you're up and running, the content of a remote session is essentially the same as a face to face session and it quickly starts to feel quite normal.
How many sessions can I have or will I need?
The period of time we meet for will depend on what you need. I am happy to work with clients on a short, medium or long term basis, depending on what is helpful to you, there is no set number of sessions.
When agreeing the possible time-frame to work together, we will consider the issues you want to deal with, the outcome you are aiming for and the pace you feel comfortable working at. This is something we would review together periodically at agreed points to ensure you are getting what you need from your sessions.
How often would I attend sessions?
Sessions are usually scheduled weekly, on the same time and day every week to make it simpler to manage diaries.
If you work shifts or your circumstances mean that you need more flexibility to book appointments at different times from week to week, please mention this when enquiring so we can check diaries and see if this will be possible.
What are your session fees?
Initial telephone consultation:
£0.00 (up to 30 minutes, free of charge)
Regular Sessions:
£65 per session
Payment can be made online and details will be provided in advance of your first session.
How do I get started?
Contact me and leave your details, we will then arrange an initial telephone consultation of up to 30 minutes to discuss what is happening for you and what you are looking for.
If we both agree then at the end of that conversation we will look at diaries, agree a convenient day and time that you can make every week and book your first session.
I will then email you a confirmation with everything you need to know from there.
What information do you collect and how is it used and stored?
Park Counselling needs to collect and use personal information about you in order to provide effective and ethical counselling and psychotherapy. We will only do this with your consent.
The practice Privacy Statement document explains how we collect and use your information.
If you have private medical insurance you may be eligible to claim for your sessions, depending on your individual policy and level of cover.
Below are some frequently asked questions and information on how to get started, as this is slightly different if you are claiming under your medical insurance.
Once up and running, the structure and content of your sessions would be the same as for a private individual funding their own sessions.
Which medical insurers do you work for?
I am a registered provider for Bupa, Aviva, Cigna, PruHealth, WPA (Western Provident) and WPA Protocol.
Not all insurance companies keep a register of providers, so if your company is not listed above they may still fund treatment if you provide them with my details. Alternatively, they may provide you with details of alternative therapists that they have an arrangement with in your area.
How many sessions will be covered by my policy?
If your sessions are funded by either private medical insurance or an employee assistance scheme, then the number of sessions you can have will be determined by the type of plan or policy that you have.
Plans and policies vary widely, so to find this out you will need to contact your provider in the first instance and they should be able to advise you.
What are your fees under private medical insurance?
My hourly rate for insurance companies is generally the same as my rate for private clients, £65 per session, but can vary, depending on the company, the contract I have with them and your specific policy.
My regular fees for private clients are:
Initial telephone consultation:  £0.00 (up to 30 minutes, free of charge)
Regular Sessions:  £65 per session
Will I have to pay you and claim it back, or do you invoice my insurer?
Policies can vary so best to ask your insurer, but generally I can invoice them directly for payment of session fees.
The only exceptions to this are:
any policy excess fees, which your insurer should advise you of and which you would pay directly to me at the start of your sessions.
policy excess fees may become payable again when your policy renews, so it is worth checking with your insurer when the renewal date is if you don't already know it.
any session fees payable for missed or cancelled sessions, or extended absences from sessions, as these will not be covered by your insurer. You will be given full details of how holidays, cancellations and non-attendance are handled in our Therapy Agreement at the outset of your sessions.
if you decide to continue your sessions once you have used the sessions covered by your policy, in which case you then pay directly to me as a private client.
How do I get started?
Please check with your insurance provider in the first instance. They will be able to tell you:

whether therapy sessions are covered under your policy and if so to what level, or for how many sessions,
whether therapy sessions with me will be covered.
also please check with the company whether an excess is payable and how much this is, as you will usually need to pay this directly to your therapist when you start your sessions.
If treatment is authorised, they will advise you on the process from there and give you an authorisation reference number and a list of therapists on their register in your area.

Once you have made contact with me, we will arrange an initial telephone consultation of up to 30 minutes to discuss what is happening for you and what you are looking for, which is free of charge.
If you then decide to go ahead, I will ask you for the details I need to liaise with the insurer and confirm the details.
With most insurance companies you would then only need to pay any policy excess fees due. Your sessions will then be invoiced directly to your insurer for payment up to the maximum authorised.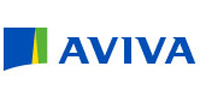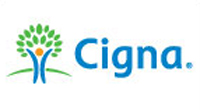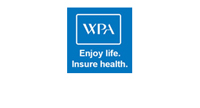 If you are looking for support for an employee, or would like to set up an employee assistance scheme for your staff, please see below for more information and contact me to discuss your individual needs.
What services do you provide, and do you deliver these onsite or offsite?
I offer flexible, cost-effective support for local businesses, providing a mix of counselling, psychotherapy, CBT and business-focussed performance coaching, tailored to your individual company needs.
Being local and independent, the service is straightforward to set up and simple to administer with no lengthy processes or paperwork. This minimises the workload for you and the waiting time for your employees.
All sessions are delivered either online via zoom video call or locally at my Nottingham practice, which provides a safe, welcoming and relaxed off-site environment.
How many sessions can employees have, or how many sessions will they need?
I am happy to work with clients on a short, medium or long term basis, there is no set number of sessions.
Sessions are held weekly, at a set day and time every week for the agreed number of sessions.
I set a bare minimum of 6 sessions for employee assistance packages, other than that I will be as flexible as I can.
The total number of sessions agreed on will depend on both what they need and what your budget is.
When we speak, we can look at the options and agree a plan to work together.
What are the benefits of employee assistance programmes to organisations?
Employees who are suffering with stress take more time off sick than average – costing businesses over £19 million a year. Providing Employee Assistance is not just about being a caring employer or meeting legislation, it also makes very good business sense.
Employee Assistance Programmes (EAPs) can help to improve the health and well-being of your staff, reduce absence and increase retention as well as assist you to meet your duty of care as an employer in accordance with current Health & Safety at Work legislation.
What are the benefits of providing counselling and psychotherapy to employees?
In a nutshell, providing support through talking therapies can assist with:
Reduction of absence and sickness time – through supporting employees through personal issues such as depression, anxiety, relationship issues, bereavement, loss and trauma.
Resolution of communication issues – particularly due to conflict, anger or low self-confidence.
Retention of staff – by helping to resolve work or personal stresses that may otherwise cause them to leave.
Crisis support – for example following a trauma or major incident affecting an individual or group.
What is business-focussed performance coaching?
Business-focussed performance coaching provides practical support with identifying and addressing a range of common workplace issues and challenges that can arise for individuals, managers and teams.
Unlike therapy, it does not aim to address an individual's personal or emotional issues but aims to address specific business issues, so focusses on the task at hand.
If any personal issues are identified as part of the coaching process, then the individual would be signposted on to appropriate sources of support outside the programme of performance coaching that had been agreed.
What are the benefits of business-focussed performance coaching?
Business-focussed performance coaching can:
support management in identifying and resolving staff performance issues at individual or team level.
result in improved confidence, motivation, teamwork and communication.
help resolve conflict and improved communication.
help to manage periods of change in the workplace.
help reduce work-related stress.
help build resilance at individual or team level.
How do I get started, what are the next steps?
Once you have an idea of what you are looking for and what budget you have, please contact me for an initial telephone discussion and we will discuss your options.